Hey folks, Happy Friday. How has your week been?
Today I want to highlight three awesome stories that can be picked up for free in exchange for signing up for the author's newsletters over on Story Origin.
Visions of the past forge second chances for the future.
Silas founded the Ashen Hawks out of anger towards a country that failed him and his younger sister, Sarra. The thieves he recruited in Helgath's capital became his family and the guild escalated from petty thieves to planning a heist of Veralian's treasury. Before undertaking the risky endeavor, he needs to eliminate the new tool Helgath has been utilizing to see the past and facilitate their arrests.
Locked in a room in the basement of a military barracks, Lucca uses trinkets to see glimpses of the past. After receiving little kindness during a cruel upbringing, her visions, fueled by her Art, grant her the only escape she's known. When an emotionally damaged thief gives her an opportunity to start over, she sets her focus on saving him from a danger neither of them understand.
When the truth of Helgath's secrets is revealed, the Hawks could be destroyed or rise above and become the country's most notorious guild.
Dawn of the Thieves is a prequel novella in the Pantracia Chronicles.
**This book is intended for mature readers and contains violence and sexual scenes.
Sign up for Amanda and Kayla's newsletter and pick up your copy today!
And now a couple of titles for younger readers.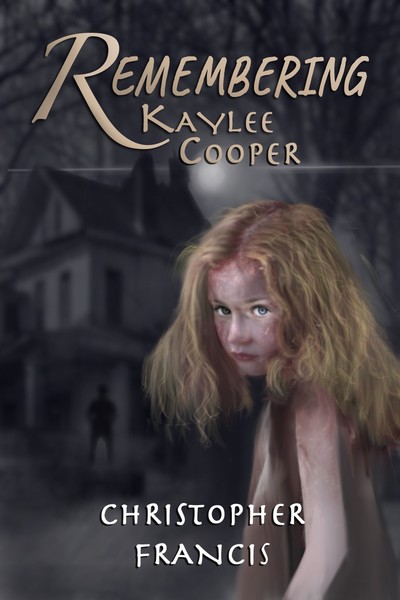 Kaylee Cooper is certain that Alex will become friends with a ghost this year. Alex thinks that he is far too old to be listening to a little grade one and encourages Kaylee to stop jeopardizing his important sixth grade social life. Kaylee doesn't listen and finds awkward ways to spend as much time with Alex as possible, even if it means following him into the boy's washroom. Fed up, Alex develops a strategic plan to ultimately get rid of Kaylee Cooper for good. However, he soon learns about the mysterious legend of Screaming Ridge Road that pulls an unlikely group of friends together, including the girl of his dreams, and the school's meanest bully. When they discover the legend is real, and that Kaylee Cooper is at the core of the mystery, Alex stares death in the face and helps save her from an eternal life of misery and confusion.
Where's the line between life and death?
A coming of age, middle grade urban fantasy about an eleven-year old boy who tries to help a little girl with paranormal behaviors.
Rocky is an Australian Shepherd and Bosco is a fun loving Labrador Retriever. Together they travel the world and explore many places. They teach children all about their new travels through a monthly short story and activity page. They could be exploring a National Park, a small town or riding a train…each month is a new adventure.
Get your paws ready…we are hitting the open road! Read their story today!
Finally last but not least a collection of FREE audio book review copies with darker themes including several of my own. The promo runs while the free codes last so click today to pick up your copies.