Cats and Wolves and Tegs – Oh my!
It's here the complete collection of Tales from P.A.W.S. in paperback ($6.99) and kindle ($2.99).  Find it on Amazon, or Barnes & Noble, or contact me for a signed copy for just $10 including shipping (US only).
FIVE STARS from Reader's Favorites!
"Tales from P.A.W.S. deals with the macabre, but also brings a tale of justice, which is clearly best when dished out raw with a side of human blood. I found myself cheering for Alistair, feeling sorrow for Ramora, before praying for a happy ending for Griddlebone and Esther. With such a whirlwind of emotions, I would have to recommend this book for those who enjoy their reading on the gory side, with a touch of supernatural in the mix."
Read the complete review here.
The Tales from P.A.W.S. collection includes:
Alistair – the story of the birth of a villain. Also available on Audio, narrated by the awesome Matt Lovell.
Ramora – the tale of a young girl who learns that you probably shouldn't trust devious green fairies!
And Griddlebone – a werecat from Vienna who we will be meeting again in Umbrae (P.A.W.S. 3) – set to release in late December 2016.  Listen to me read Griddlebone on Outskirts Science Fiction Theatre podcast.
All three stories are also available individually on Kindle for just 99 cents each.
Want to win a paperback copy of Tales from P.A.W.S.?
Enter my Goodreads giveaway and remember to add Tales from P.A.W.S. to your TBR list.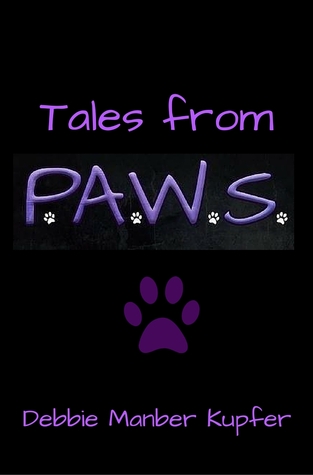 Also preorder today my new collection of humorous short stories and poems,
Tea & Dark Chocolate, coming May 1st..